Holistic Ecological Monitoring (HEM) for Land Stewards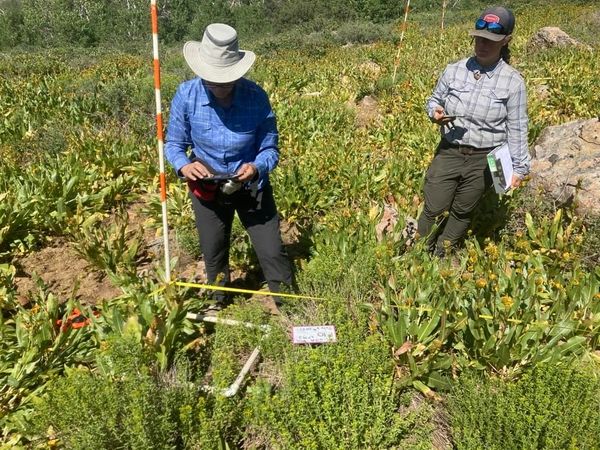 This 2-day course will be held at Clover Valley Ranch in Wells. Nevada.
Each day is (1) 8-hour session for a total of 16 hours.
Dates: July 7th and 8th, 2023
Instructor: Jackie Eshelman, 
UVE Holder, 
Savory Field Professional & EOV Master Verifier
When you change your management, how do you know if you are moving in the right direction? 
Learning to utilize Ecological Outcome Verification (EOV's) Short Term Monitoring (STM) protocols gives Land Stewards a short feedback loop to be sure that management decisions are moving Ecosystem function toward regeneration, and if not, management can be quickly changed in order to move in the direction of the desired resource base.
When you are adept at using Holistic Management to diagnose problems, you will uncover the causes of deviation from a management plan and find the reasons behind distortions in the functioning of the ecosystem (increased floods, droughts, outbreaks of problem plants and insects, disease, etc.). In principle, diagnosis using Holistic Management rests on knowing the effects the various tools tend to have on the four ecosystem processes.
Tangible Outcomes:
Holistic Ecological Monitoring enables you to gather relevant information to keep your management on track and to see trends in your Ecological Health Index over time.
Learning Outcomes:
Gain experience in the field observing signs of change. 
Learn how to complete Holistic Ecological Monitoring and become proficient enough to monitor your own land.
Uncover the causes of the deviations from a plan, find the reasons behind distortions in the functioning of the ecosystem, and create strategies to get back on track.
Notes: 
Course is 38% class time and 63% field work. We will be outdoors on varied terrain for 1/2 of day 1 and most of day 2.
Maximum Participants: 30